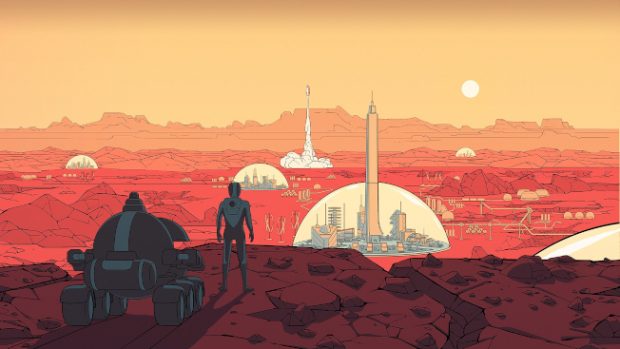 It's time to head to Mars and live out your dream of building a colony in space, and this week you can do that for free, thanks to the latest EGS offering. Starting today, and lasting until next Thursday, the EGS if offering Haemimont Games and Paradox Interactive's Surviving Mars for free to anyone who remembers to log in and grab it.
This single-player, city-building game tasks players with creating and sustaining the first colonies on Mars. To succeed, players will need to take into account all the essentials, like oxygen. Start out by selecting an agency to fund your colony, build domes, research the planet's resources, and keep your people breathing.
Normally, the base edition of Surviving Mars runs $30. So, while this isn't the most you'll have ever saved, it's not bad. The EGS also offers two more editions of the game, "Deluxe" and "First Colony", at higher prices as well as a season pass for $35. In addition, there's DLC at various prices. Although, you can pick up the Mysteries Resupply Pack for free.