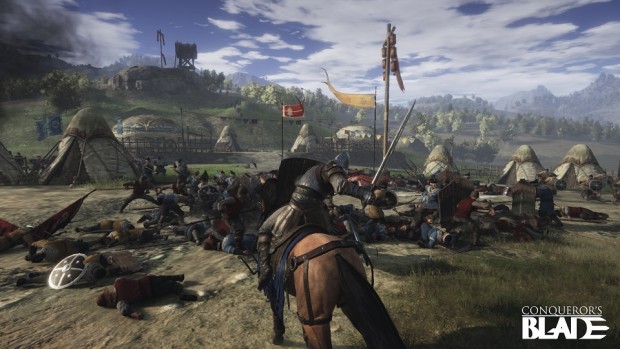 Unsheathe your weapon and ready your mount — the closed beta test for medieval MMO Conqueror's Blade starts this Thursday, and Booming Games and My.com are calling players from North America and Europe to participate. The tests will proceed in stages, offering up the biggest test the game has seen so far.
Phase 1 of the testing starts on Feb. 7 at 6:00 a.m. Pacific and runs 24/7 until Feb. 15. The second phase of testing, called the "House CBT," will then commence on Feb. 18, with more details to follow. The test will include not only battles but also give players a wider look at the open world and economical aspects of the game, the focus of our preview from last week.
You can learn more about the Conqueror's Blade closed beta test on the website. From there, you can also sign up for the test and hope to be selected or purchase one of the three pre-order packs for guaranteed access.
An important addition is tutorial missions