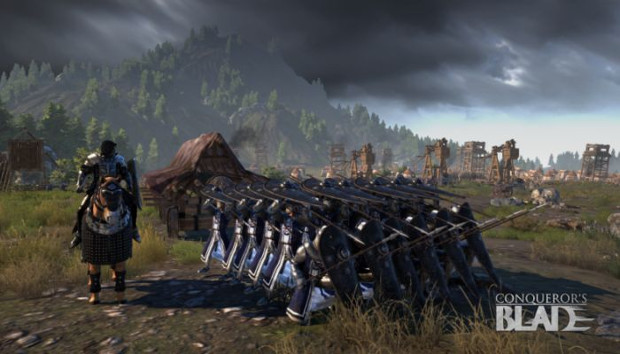 While we're still awaiting word on the game's official payment model, Conqueror's Blade, Booming Games' medieval war simulation game featuring massive battles, entered closed beta today. Players participating in the beta will have a selection of PvP, PvE, and PvPvE content to participate in. The game features a 15v13 multi-stage siege skirmish, 8v8 and 5v5 Death Matches, and match PvE that requires players to escort an NPC while protecting it from enemy attack.
The massive sandbox game recreates medieval civilizations, down to their weapons and fighting styles. Players command generals, attack and occupy cities, and collect resources to create better equipment.
Those looking to participate in the beta can still sign up on the game's page. Those who already have keys can activate them and download the game there as well.