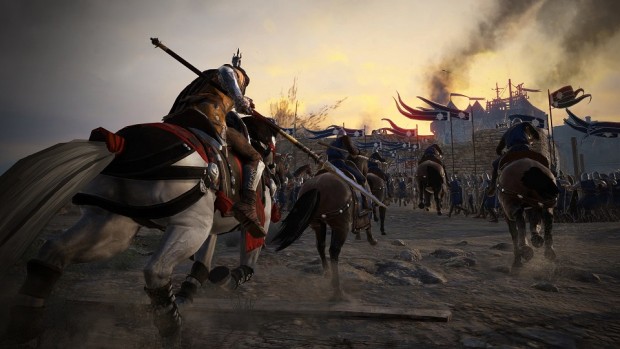 Conqueror's Blade still comes with a price tag while it's in early access, but you can try Booming Games and My.com's epic medieval battle simulator for free this weekend.
Dec. 15 and 16 are designated "Open Gates Weekend," where players far and wide will try their hands at the Siege Test: Winter Mayhem stage of testing in 15v15 castle assault and defense battles on two maps: the Siege of Augolia and Harbour City Siege. You'll be able to create your character and choose a weapon specialization, but don't worry about leveling up. You'll receive a "king's ransom" in silver to gear up your armies before sending them off to battle and a glorious death.
Everyone who participates in the test will receive the Gilded Karagura Saddle, and if you manage to skewer 10 opposing warlords and win a battle on each map, you'll receive the Brazen Bascinet helmet. These rewards will be yours to keep when the game goes live. For more on Conqueror's Blade's testing weekend, you can read the announcement on the website.