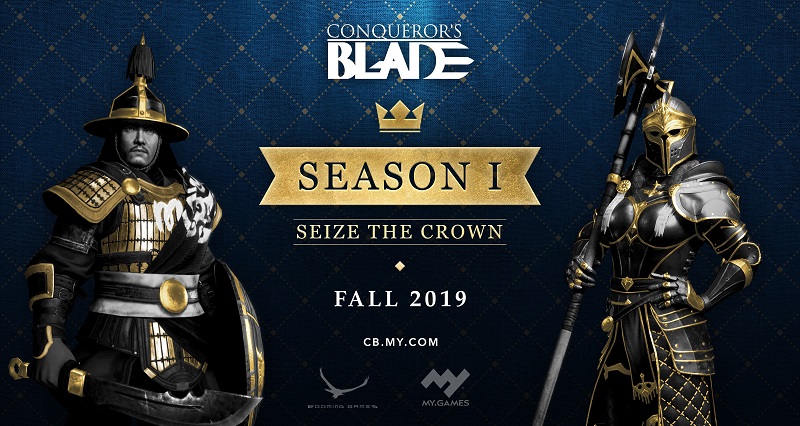 Conqueror's Blade is going to that tried-and-true method — at least in recent years — for free-to-play games to boost their player base and revenue: the battle pass. My.Games (the publisher formerly known as My.com) and Booming Games have announced the first Season Pass for its medieval MMO, titled Seize the Crown, which kicks off this fall and will give players the chance to earn "kingly cosmetics and other royal content" by completing in-game challenges.
New cosmetics aren't all that are coming to Conqueror's Blade. Before the season kicks off, a patch update will gender-equalize the weapon selection, so any characters can use any weapons, revamp the user interface to "be more accessible and intuitive," and make various graphical enhancements and balance changes.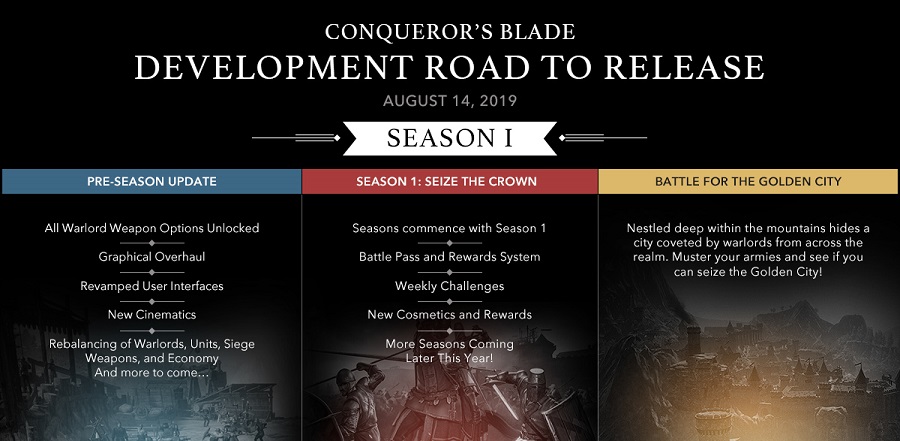 As seen on the roadmap above, "The Battle for the Golden City" will also be added to the game during the first season. There's no word yet on what the Seize the Crown Season Pass will cost or how long it will run for, but you can read the press release on the Conqueror's Blade site.