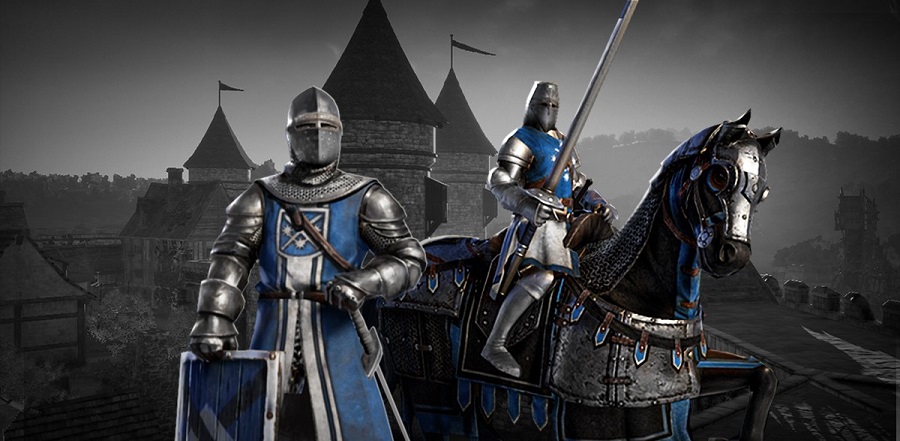 Next week, Conqueror's Blade will get its first major update following its open beta launch. Titled Knights & Squires, it ticks many of the feature boxes that new MMOs strive to enact: more progression, better matchmaking, and less RNG in your loot, as laid out in a blog post today.
Skill pages for elite skills are currently difficult to gather, owing to the randomness of getting ones for weapons you don't use, and the fact that you need five to unlock an elite skill. When Knights & Squires, you'll be able to choose the pages that you want, making it easier to complete those highly sought-after collections.
Military Ranks will be a progression system that kicks in after commanders reach level 60, though the blog post doesn't state any rewards for ranking up, apart from showing other players "how advanced you are in the art of war!" Matchmaking will also see improvements — as it does in every PvP game, continuously — in the attempt to keep player levels more even during matched battles.
The update also adds five tough new units in the new "Crusader" line, and cavalry gets a boost overall. In the open world, pursuit rules and Territory Wars are also seeing some changes. Finally, there's a new map, Harbour City, going live today, that you can also read about on the Conqueror's Blade site.