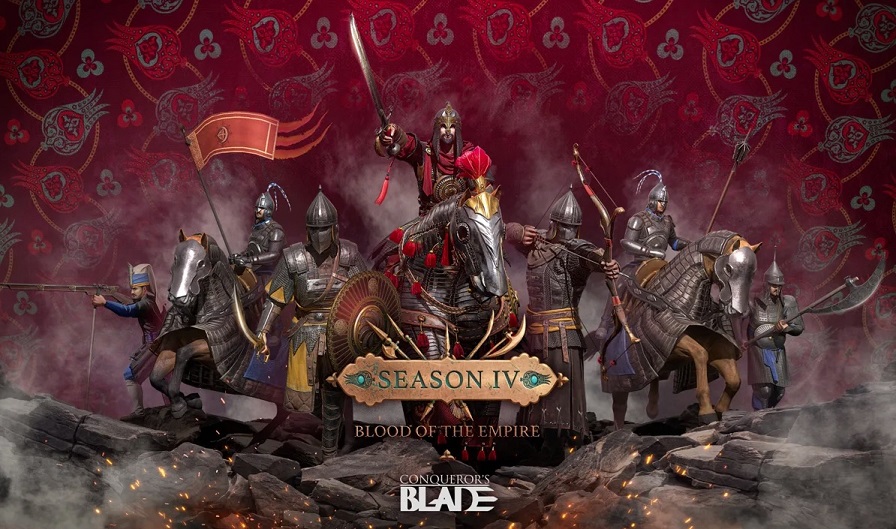 Season IV: Blood of the Empire for Conqueror's Blade is underway, pitting the Ottoman-inspired Anadolou Empire against the warlords of the realm. Players can unlock four new units and do battle on two new maps — the siege map of Reginopolis available now and the By Land and Sea field map coming Aug. 18, both of which are inspired by the battle for Constantinople between the Ottoman and Byzantine Empires in 1453.
In addition to the new units and maps, players will have their first chance to use emotes in Conqueror's Blade, with several being unlockable as free and premium rewards on the Season Pass. Also, as befits an Ottoman-themed update, My.Games has announced that Turkish language support would be coming to the game on Aug. 4.
Learn more about Season IV on the Conqueror's Blade website.