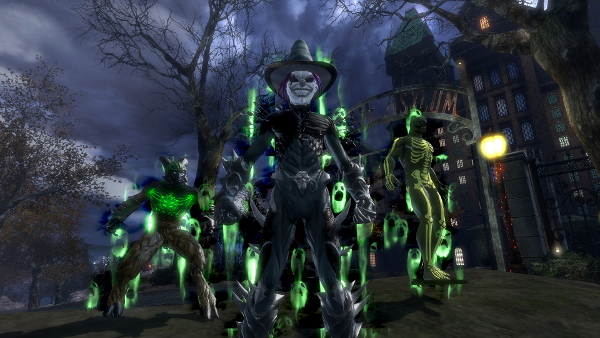 It's that time of year again; when we take a break from our dailies, our standard raids, and our farming to celebrate Halloween MMO-style.
This year, Daybreak Game Company is running Halloween events for all of their games. Players in everything from EverQuest to H1Z1 will have something spooky to look forward to, and in some cases already have events running.
Those of you playing EverQuest II, Planet Side 2, DC Universe Online, or Landmark will find that your respective Halloween events are currently under way; having kicked off on or before October 8. EverQuest and H1Z1 players: Your wait is almost over.
H1Z1's Halloween-themed event kicks off on October 27 and will bring a special kind of pumpkin-headed zombie loaded down with special loot for everyone to slay. Participants of the Battle Royale will get a chance to get a rare scarecrow mask from airdrops.
EverQuest players can get in on the Halloween action on October 28 with the "Nights of the Dead" celebration. Merchants will return with a variety of items from which players can choose. Players can expect the return of 35 marketplace items from previous Halloween events as well as new ones to choose from.