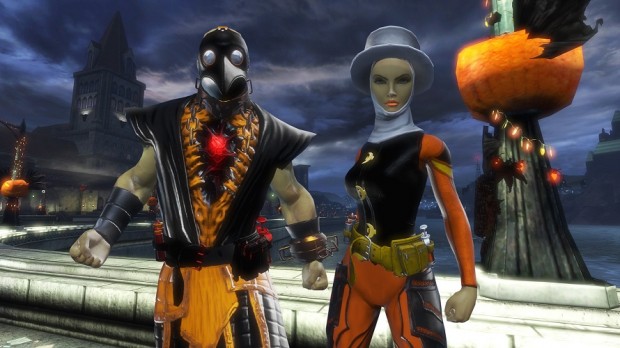 It's October, so that means it's time for Halloween festivities in all your favorite free-to-play MMOs. That includes DC Universe Online, which has kicked off The Witching Hour until the end of the month — which is technically over 700 hours, but that doesn't sound as good.
Heroes and villains alike can embark on the Midnight Masquerade instance by talking to an NPC in their corresponding hubs. There's also a Witching Hour mission every day, new feats, and several cosmetics and "creepy items" for your Base.
Even if you don't feel like participating in events, just logging into the game by Oct. 13 will net you 25 Marked Bills, the vendor currency from Episode 29: Riddled With Crime. The Witching Hour festivities run until Oct. 31, and you can learn more about it on the DCUO site.