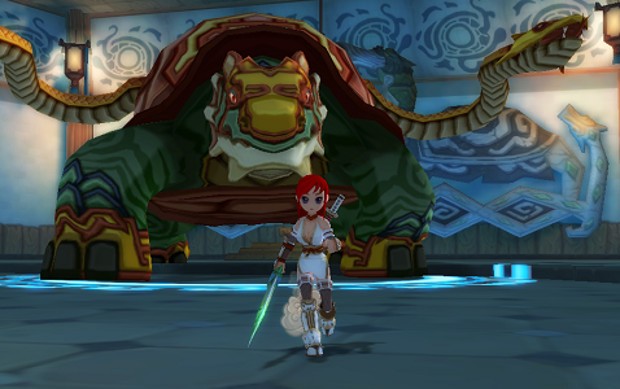 Two new instances and a quest line arrive in Dream of Mirror Online with the introduction of Version 12. Suba announced the introduction of the free-to-play game's new content in a press release earlier today, stating that in addition to these things players can also look forward to even more content in the near future.
The two new instances — Northern Turtle Fight and Demon Tower — introduce new bosses for players to defeat… one not surprisingly being a very big turtle. As for the new quest, it's actually the first chapter in a what the developers describe as a "lengthy but rewarding quest" — Confusion Dance.
In addition players can now acquire a new feathered battle companion with the hatching of the Kuku eggs and spend Mileage Points in the all new Mileage Shop.