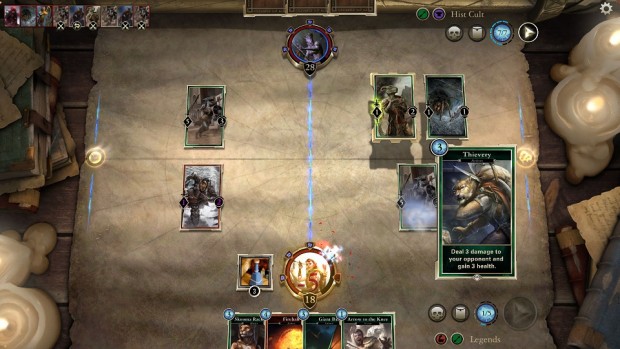 News from QuakeCon as Bethesda announced that the open beta for The Elder Scrolls: Legends is now live. If you want to jump into the free-to-play CCG, get started by downloading the Bethesda Launcher. Once done, select The Elder Scrolls: Legends and get started on another download.
What can you expect from yet another CCG? Legends touts a new innovative strategy formula by taking the ideas popularized recently by Hearthstone and dividing the playing field into two lanes each interacting (and not interacting) with each other in new ways. You can get even more information by checking out our recently posted First Look video.
This open beta is currently limited to the PC version of the game, but expect PC, Mac, iOS Tablets and Phones, and Android Tablets and Phones versions soon. The game is currently slated for a full release by the end of 2016.