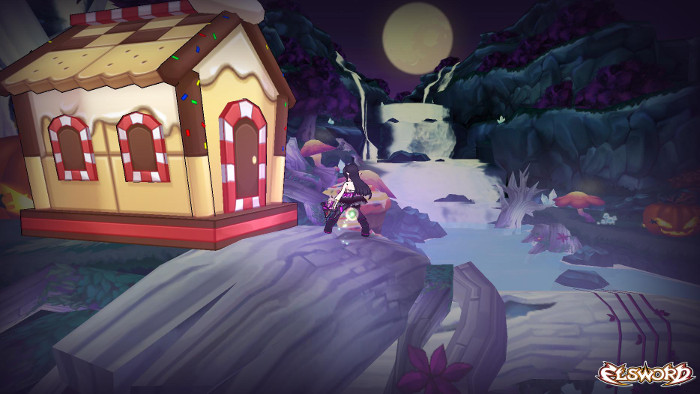 Halloween festivities are under way in Elsword today. KOG Games announced the in game event — featuring the 'Candy House in the Woods' – earlier today. The event is available to anyone over level ten and can be joined with a Candy Basket dungeon ticket item obtained from an NPC named Ariel. In addition, players will also be given baskets daily over the next two weeks.
There's a new Halloween dungeon that the devs promise is "both sweet and scary; filled with treats but positively frightening." Players will face gingerbread enemies and an evil mastermind… The Witch. You'll definitely want to take this dungeon on, because you'll need to beat the witch in order to earn Witch's Rings. These can be traded for items, including an all new Hellhound Mount.
There's even something special for Steam players — a DLC event that will kick off next week filled with festive Halloween outfits.
For more information on the Halloween event head over to the official Elsword site.