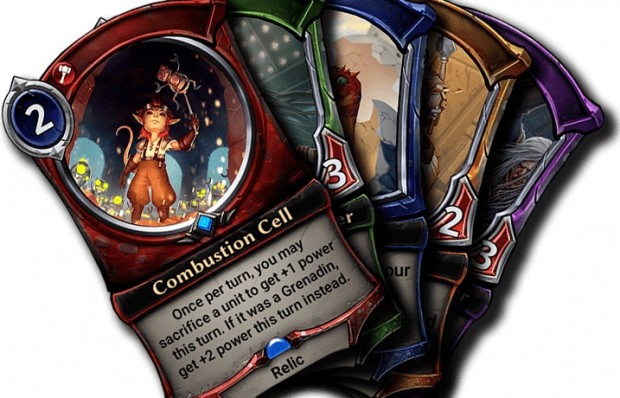 If you just can't wait to get your digital hands on Eternal's next set of cards, then you should check out this weekend's preview event for The Dusk Road, which offers the chance to play with five of the set's iconic cards.
To participate, you'll have to pony up 3,000 gold or 300 gems. Once you've done that, build any deck you like and you'll receive your pick of five preview cards and four copies will be added to your deck. As they're themed around specific unit types, those units are also discounted.
Your first five runs will count toward your score, and the best players will receive prizes, including packs of The Dusk Road when the set releases. Learn more about the preview event on the Eternal site.