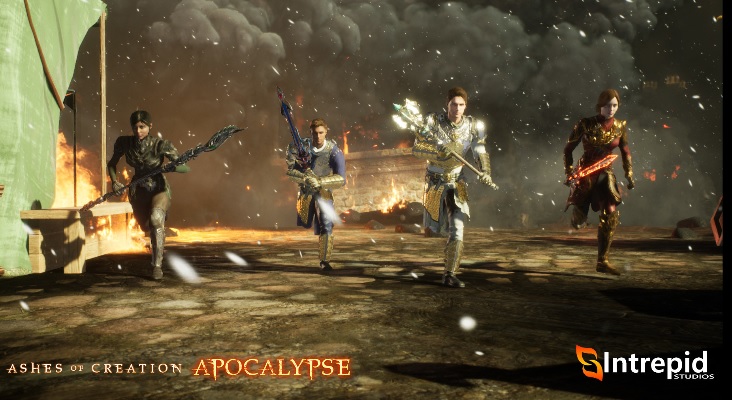 Ashes of Creation Apocalypse is now live. The free-to-play battle royale spinoff from Intrepid Studios' Ashes of Creation MMORPG has landed on Steam in early access form, and there's no fee, so you can hop in right now to try out all the spell-slinging action for yourself.
As we detailed last week, Apocalypse offers solo, duo, or four-person squads, with cross-server play between the US and Europe. (The press materials indicated a server in Singapore but early reviews are saying that's not the case.) There's a reward track that you get for free and can upgrade by spending, or you can purchase Embers with real money that you can use to obtain cosmetic rewards in the game.
In addition to the lack of an Asian server, the reviews — only 39% of which are positive as of this writing — are lamenting poor optimization, bugs, and crashes, which is not atypical of an early access game. Still, if the intention for this was to offer a free alternative that might get people to buy into the main Ashes of Creation MMO, it's off to a lackluster start and might not provide the boost Intrepid was hoping for.