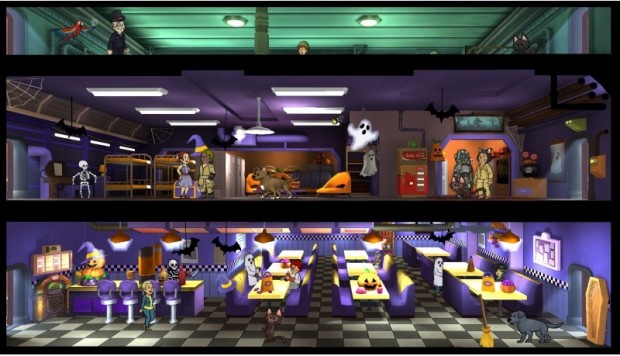 Looking to spruce up your Vault in Fallout Shelter? Bethesda's got just what you need in Update 1.8 for the game, which is now live and gives Overseers the ability to decorate their rooms with a theme based on one of Fallout 4's factions.
Building the Theme Workshop allows you to craft room themes based on the Minutemen, the Railroad, the Brotherhood of Steel, or the Institute. Crafting recipes can be found in the Wasteland, and the themes can be turned on or off at will.
This new update also brings new quests to the game, including holiday quests that arrive as a precursor to full-on celebrations for Halloween, Thanksgiving, and Christmas. Halloween-themed outfits and spooky room themes will be available for a limited time.