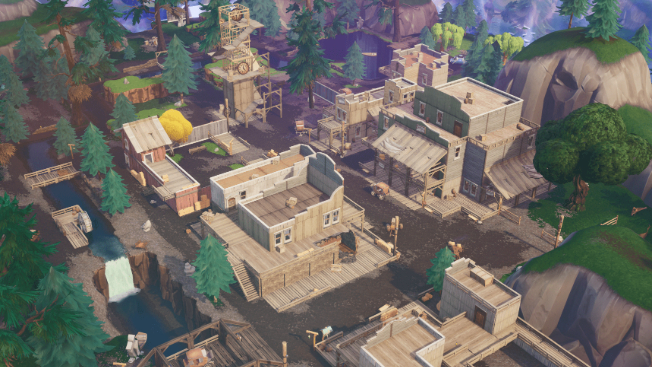 Fortnite's latest update has been released and it adds a good selection of new content to the game's various versions. Most notable is the new Tilted Town rift zone to Fortnite Battle Royale. This zone takes the place of Neo Tilted and has a wild west twist. Even more interesting, it disallows harvesting and building. That should have an interesting effect on gameplay.
The update also adds a new sniper rifle, available in rare, epic, and legendary variants. It's unlikely this weapon will appear in the new rift zone, but there are others — particularly a double-barrel shotgun, a six-shooter, the hunting rifle, and the infantry rifle.
Creative Mode gets a new LTM, as well as a viking-themed prefab, while Save The World continues the summer event. Details on these are available in patch notes on the site.