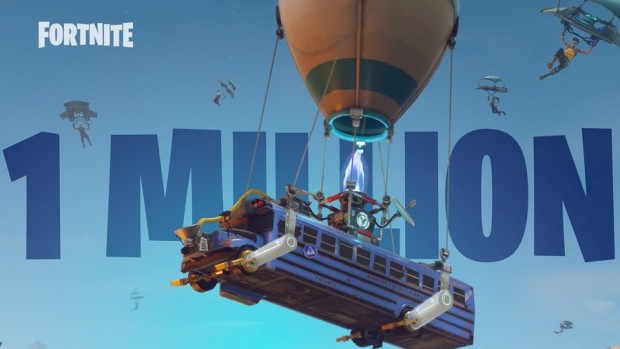 Maybe Bluehole Studios should be worried after all. Epic Games is boasting via Twitter that over a million players tried out Fortnite: Battle Royale mode yesterday, during its free-to-play launch day.
OK, maybe it's a little too early for us to all uninstall PlayerUnknown's Battlegrounds — it's still the #1 game on Steam, with a peak of nearly 1.5 million players today — but notching a million players on your first day isn't too shabby, either.
In any case, it's sure to make the fight between Bluehole and Epic Games even less cordial, and that's even with Bluehole execs giving a meandering interview to try and explain its stance on the topic. It's something that almost certainly won't ever come to court — PUBG is too profitable to risk endangering its relationship with the maker of its engine — but should be good for at least a few more headlines in the coming weeks and months.