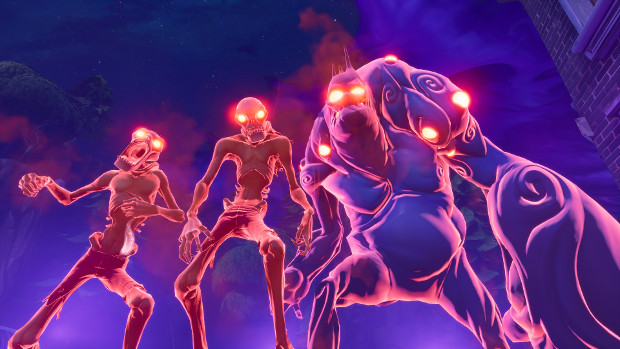 Fortnite Battle Royale patch v.2.3.0 releases today, bringing with it a selection of bug fixes and quality-of-life changes. It also marks the end of the Save the World Winter event and the return of the Mutant Storms.
Included in the quality-of-life changes are the option to remove aim-assist on consoles, a new AutoRun feature, and the addition of the "Chug Jug". Players in need of a bit of a HP or Shield boost will find the Jug pretty useful: Take 15 seconds out and max out both.
Other additions include Shadowplay Highlights recording player knockdowns and the addition of an auto decline friend requests option on PC. In addition, North American players now have the ability to choose between East or West coast servers.