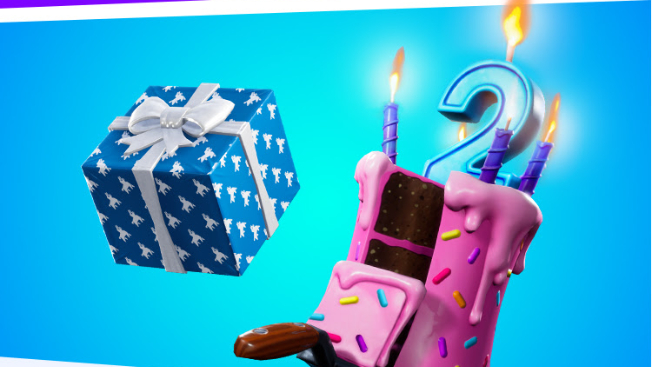 The next few days are big for Epic Games' Fortnite. Not only does the Fortnite World Cup Finals kick off today, but the game's 2 year anniversary celebration is slated to start on July 31.
During the birthday event, players in both Save the World and Battle Royale will have something to enjoy. In Battle Royale, players will be gifted with present supply drops, cake, and free loot. In Save the World, there will be fresh quests and a free Birthday Llama. Save the World players will also have access to a new Hero: Birthday Brigade Jonesy.
For those interested in the World Cup event, a live stream is underway on the Fortnite site.