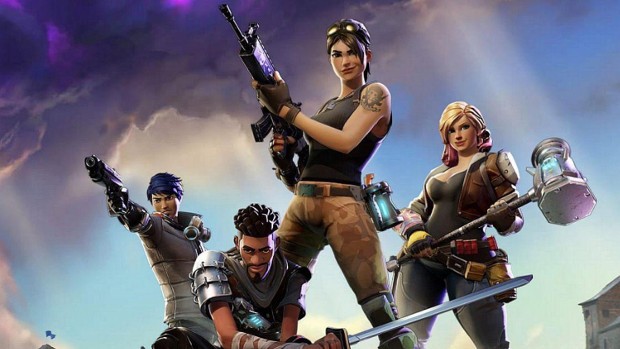 So, at this point, I'm pretty sure most of us probably shouldn't be surprised that Fortnite has been downloaded more than 2 million times since it lunched on the Switch console just a few short days ago — or even that it hit that 2 million mark in a single day.
I mean.. The game is really, REALLY popular and at last official count had over 125 million players across all the platforms it was on at the time. It also raked in about $300 million in a single month. So, yeah. This seems about right.
That said, the Switch launch isn't without (a pretty serious) problem. As it turns out not everyone who downloaded the game on the console can play it. Those who had previously logged into their Epic Games account on the PlayStation 4 — even it was for Paragon and not Fortnite — have found they can't log in on Nintendo's console. Not surprisingly, this is because Sony has blocked cross-play and progression sync with other consoles.
This alone might not have been a big deal — if players were warned about the issue prior to making the decision to download the game on PS4. As it stands, a lot of players are finding they can't use their account, and they're kinda pissed.
The community has called Sony and Epic out on the issue. Let's just say that Sony's response (offered in a statement to BBC) was less than helpful. They did mention Fortnite by name in the response and I suppose you'll be glad to know that they've sold a lot of consoles and are more than happy to do cross-play with anything that's not a console… Yay?
"We're always open to hearing what the PlayStation community is interested in to enhance their gaming experience. With… more than 80 million monthly active users on PlayStation Network, we've built a huge community of gamers who can play together on Fortnite and all online titles.

"We also offer Fortnite cross-play support with PC, Mac, iOS, and Android devices, expanding the opportunity for Fortnite fans on PS4 to play with even more gamers on other platforms."

"We have nothing further to add beyond this at this point."