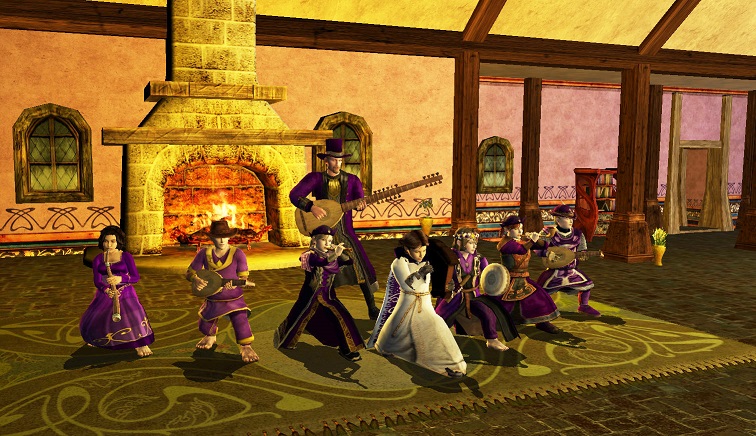 A LotRO tradition returns next weekend, as community event Winterstock is on target for its eighth installment in The Lord of the Rings Online. Hosted by fan musical group The Lonely Mountain Band, Winterstock is a celebration of my exploits and adventures in LotRO — wait, it's not about that Winter? Well, I never …
No, Winterstock is a four-day musical festival in LotRO, with this year's edition featuring 50 player-formed bands that will regale travelers with their performances at the gates of Durin's Hall on the Landroval server. Band names are as clever as ever, and include Purple Pipeweed Parlor Band, No Whole Bard, The Fluffy Unicorns, and ———-. Actually, we're not sure if that last one is really 10 dashes or if that's just an indication that nobody has claimed that time slot.
Winterstock VIII takes place from Friday, Jan. 15 to Monday, Jan. 18. You can see the complete roster of bands that will be performing in a forum post on the LotRO site.