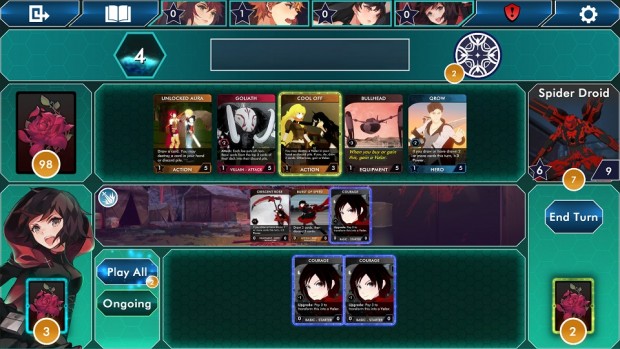 Based off the popular anime, the free-to-play RWBY Deckbuilding Game is now live, developed by 80Arcade and published by the same minds behind the anime, Rooster Teeth. Play as one of the show's leading characters, Ruby, Weiss, Blake, Yang, Jaune, Nora, Pyrrha, or Ren, and upgrade your deck not by buying packs but by "buying cards from a shared pool."
There are a few options as to what you can do with those decks once you've built them. In addition to the usual PvP choices, RWBY offers an extensive PvE experience, including the ability to team up with friends in raid battles. Relic Adventures are another option, offering players the chance to defeat a powerful boss to earn a Relic frame for your cards.
You can check out the RWBY Deckbuilding Game on Steam right now. If you like it, maybe you'll also enjoy 80Arcade's other Steam offering, Shards the Deckbuilder … which has an identical description: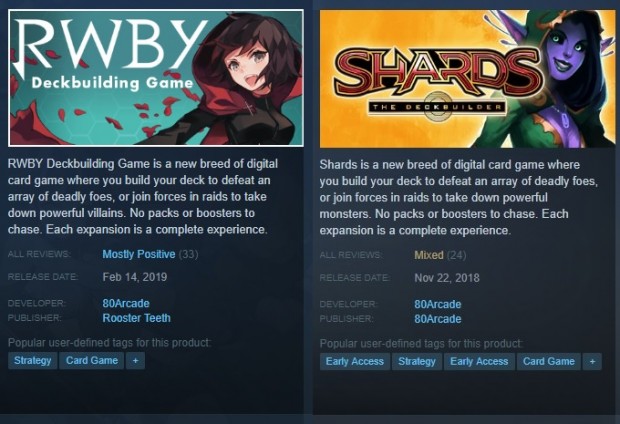 Is it still an "asset flip" when you flip your own assets?