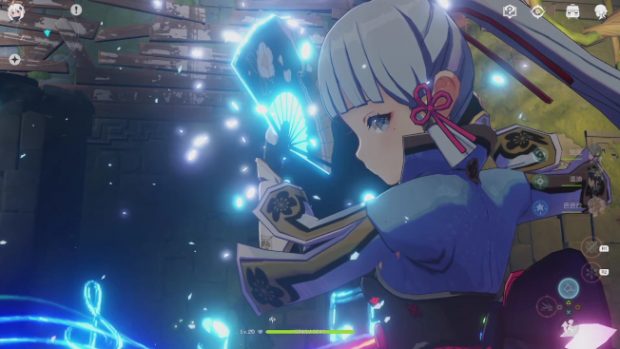 We spent a week or so in the Genshin Impact closed beta a while ago on the PS4. Having streamed the game multiple times on our daily streams, I very much enjoyed the open world, the "Zelda Breath of the Wild"-esque adventuring, the exploring, the dungeons, and more. Overall, we had a great time in game, even the the gacha style "pulls" for characters and gear could be off-putting to some. You can check out one of our streams below if you missed seeing the game in action.
If you've been excited for the title, I've got good news for you…well, MOST of you, as miHoYo has announced that the open world title will launch globally on PC, iOS, and Android devices on September 28th. While the game isn't in the "MMO" category per-se, the game will feature cross play between platforms if you want to take a break from the main story and explore the world with up to 3 friends.
On the mysterious side of things, PS4 players will have to wait for more information about their launch date. While the recent Playstation State of Play had a piece on Genshin Impact and advised it was coming out this fall, miHoYo isn't quite ready to announce the exact date when Genshin Impact will be available on the console. When it does launch, though, the cross play feature will work with PlayStation as well.
A little over a month and counting! While you wait, you can head over the official site to pre-register for the game and be rewarded with some free swag when the game releases. Is Genshin Impact a title you've been waiting on? Let us know below!