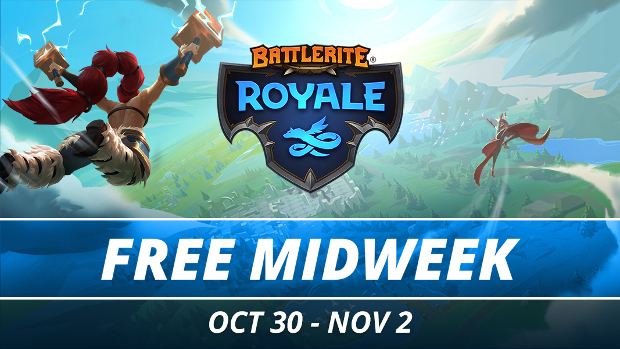 ***UPDATE*** As of today, the event has been extended two more days, ending on November 4.
Stunlock Studios' Battlerite Royale is still in Early Access — which means you still have to pay to get in. But, for those who'd like to dip their toes in for a bit without having to pay the price, there's good news. Starting tomorrow (October 30) Stunlock is hosting a Free Midweek event.
During the event, which runs until November 2nd November 4, players will be able to hop into the game for free and, if they like it, they can even save 30% off the cost of Early Access.
Also of note, for both regular Battlerite and Battlerite Royale players alike, is the new Halloween content — including the Curse of the Night event and the Haunted Keep map. Players can look forward to all kinds of Halloween goodies, including weapons, avatars, mounts, and more.