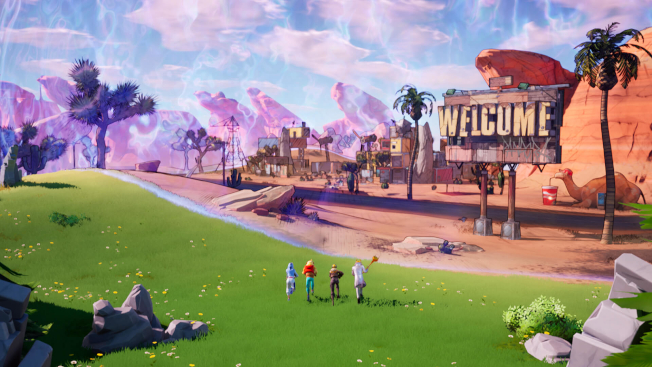 Epic Games dropped a new Fortnite update adding an all-new crossover event for battle royale players. Titled Fortnite x Mayhem, the Borderlands-themed crossover drops a Pandora-based Rift Zone into the game.
Fortnite x Mayhem includes Borderlands-themed challenges complete with special rewards — such as Psycho and Claptrap cosmetics. The challenges are currently live in the game and include the following activities:
Collect cash from chests and opponents in Pandora (10)
Eliminate opponents in Pandora (3)
Search chests in Pandora (7)
Find Claptrap's missing eye and then return it to him
Gain shields in Pandora (500)
Search different Fortnite Vault Symbols (3)
The event will last until September 10 — or, in two weeks. (Go figure.) If you're interested in the rest of the update, patch notes are available on the Fortnite site.