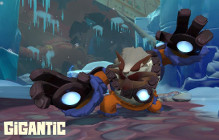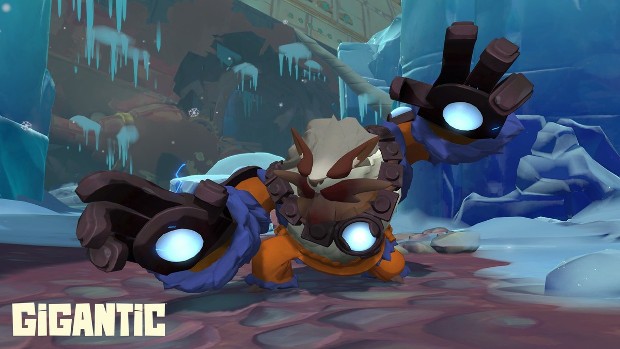 Gigantic's September update is now live giving players their first chance to check out the game's 21st hero, Rutger — an ancient warden capable of using the terrain to his advantage in battle. Known as the Warden of Stone, Rutger is an armored tank melee that makes use of restorative shielding to cut back on incoming damage. Attack wise, he features a rapid melee attack, the ability to generate a stone wall to block projectiles, and can even dive into the ground to protect himself.
To accompany Rutger, the update includes three new monk skins — the Mountain Monk, the Kaleidoscope Ascetic, and the Sage of Sagebrush.
Other additions in this update include new creatures, the Stone Cerberus, and the Riftborn Cyclops. The Cerberus will be available to purchase on September 18, while the Cyclops will be made available in the shop on the 26th.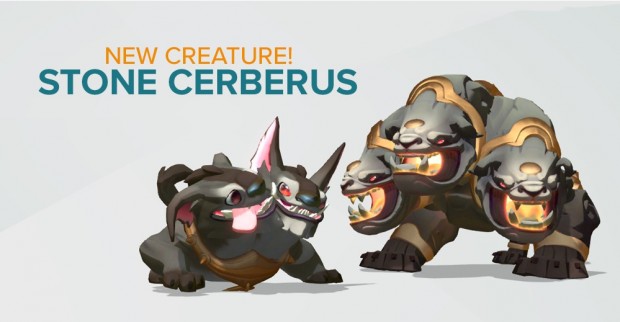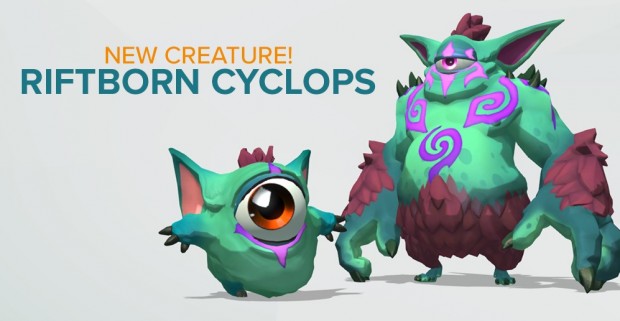 Full details on this month's Gigantic update are available in the patch notes on the game's site.