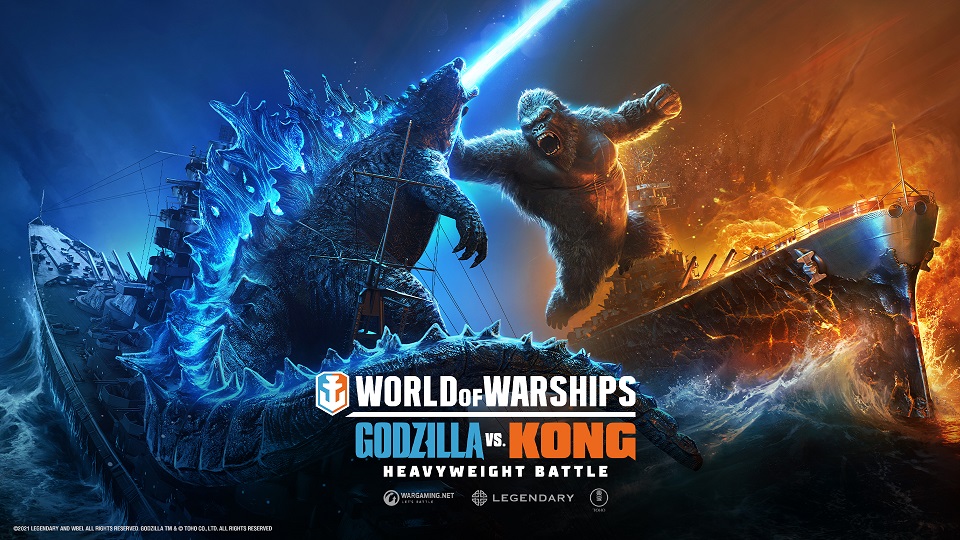 The movie may be mostly out of theaters, but the marketing deal between Wargaming and Warner Bros. Pictures/Legendary Pictures lives on. Godzilla vs. Kong has come to World of Warships and World of Warships: Legends, as the two behemoths of monster movies are looking to "settle their differences once and for all" — via warship battles. Yes, that will end their rivalry, for sure!
The pair are available as commanders in both games, available as parts of three bundles: one for each creature, which come with a ship — Japanese battleship Amagi for 'Zilla and American battleship USS North Carolina for Kong — Primal permanent camouflage, commemorative flag, and a themed camouflage; a third bundle that contains the content of both.
Godzilla and Kong arrive alongside a new event mission chain that requires that you pick a side in the titanic struggle, earning unique "Ultimate" camouflages for each stage completed. Learn more about the Godzilla vs. Kong content and loot on the World of Warships site.