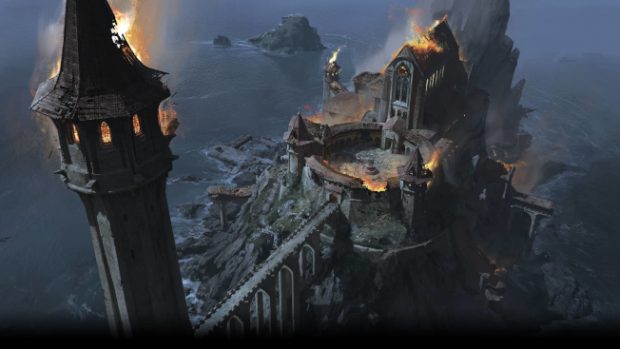 On August 3rd, the next expansion for CD Projekt Red's Witcher card game Gwent will add 26 new cards to the game. These new cards will bolster each faction with four cards each, with two left over as neutrals. They'll also introduce new tactics for players to try out in battle.
The expansion…well…expands on the Price of Power storyline, focusing on the Thanedd Coup. It's the third installment of the Price of Power, and as you might guess from the name, the coup takes place on Thanedd Island. It occurs during a conclave held there by mages, only things go awry when the mages of Nilfgaard and those of the North begin to fight.
Accompanying the announcement of Thanedd Coup is an expansion pass offer featuring several vanities, instant access to Price of Power cards as they're made available, and more. Details on the expansion pass can be found on the Gwent website.