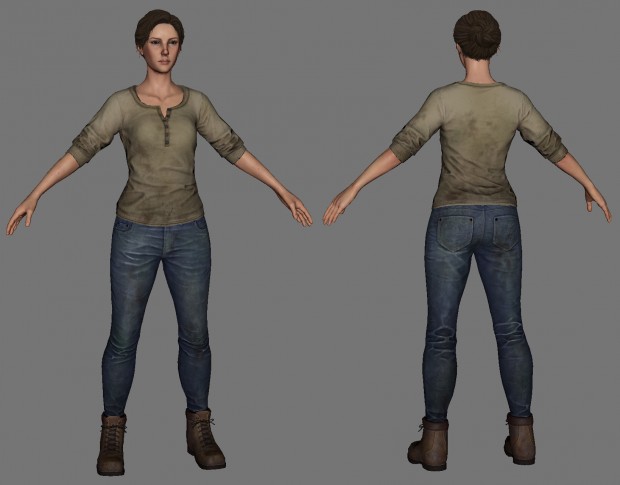 The latest patch for Daybreak Games' survival game, H1Z1, is now live and it brings with it a bit more than just a few upgrades for the free to play game. Missing since the start of paid alpha, females have finally joined the fight for survival in a zombie infested world. If you want to switch gender on an existing character though, you'll have to delete that character and create a new one.
If you paid to get into alpha prior to today you'll be receiving a snazzy new in-game shirt that sports the new Daybreak logo. Don't worry though, equipment and emotes work for both genders so you won't have to farm up male and female versions of any goods you have already collected. At this time the female model only has one voice but Daybreak says more voice options will be added soon.
Battle Royale fans get a few benefits from this patch as well. First Person Battle Royale has launched, R380 ammo will finally spawn, and flashbangs have been added to the game…whether they'll work correctly or not from the start remains to be seen.
There have been numerous other changes included in this update (base builders got a bit of love as well) so check out the full patch notes here.