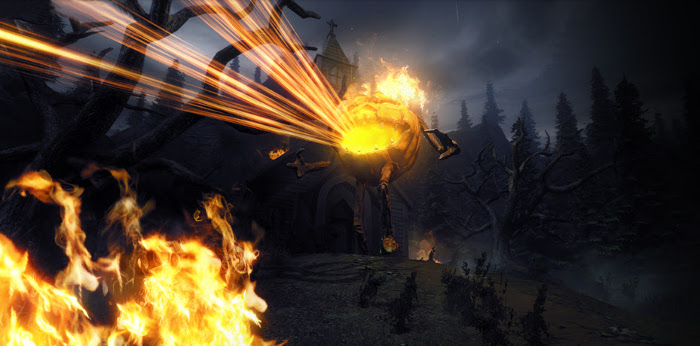 Planet Calypso — the free-to-play MMORPG/FPS where players who know what they're doing can make money — is celebrating Halloween with Mayhem.
In this year's Mayhem event, players will fight their way through masses of the undead. The event is centered around a graveyard complete with creepy creatures and two scary bosses. Players will want to kill all the creatures they can on the way to those bosses as they will drop a variety of pumpkins that can be applied toward prizes.
In addition to the prizes players can earn with pumpkins, MindArk has also added a few Halloween-specific items to the Webshop. Players can purchase Limited Edition Halloween Strongboxes filled with Halloween clothing, a special Halloween Ring, and more.
More information on the event can be found at PlanetCalypso.com.