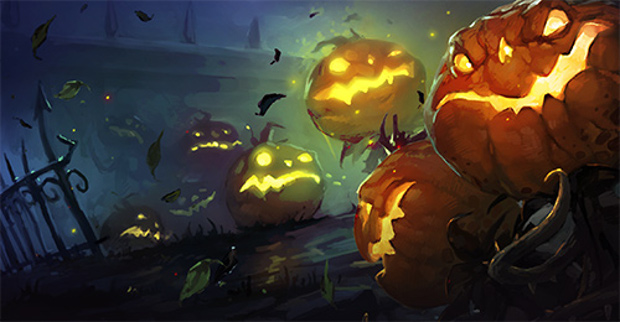 It's October, and we all know what that means. Pumpkins and candy and all things spooky. And, if you're a Hearthstone player, it means the return of the Headless Horseman and the Hallow's End celebration.
Beginning October 17, players will be able to get their spook on, earning a free golden Witch's Cauldron card just for logging in and enjoying the special decorations and emotes.
In addition, the Headless Horseman returns to the Tavern Brawl, along with some friendly foes from the Monster Hunt. Oh! And a new Paladin Hero will arrive as well.
The Hallow's End update is more than just spooky celebrations. Players will also be able to grab a special Welcome Bundle containing 10 classic card packs and one of six Legendary dragons from the classic set. The cards are available to everyone, even if they've already purchased a Welcome Bundle before. More information on the upcoming update and the Hallow's End event can be found on the Hearthstone site.