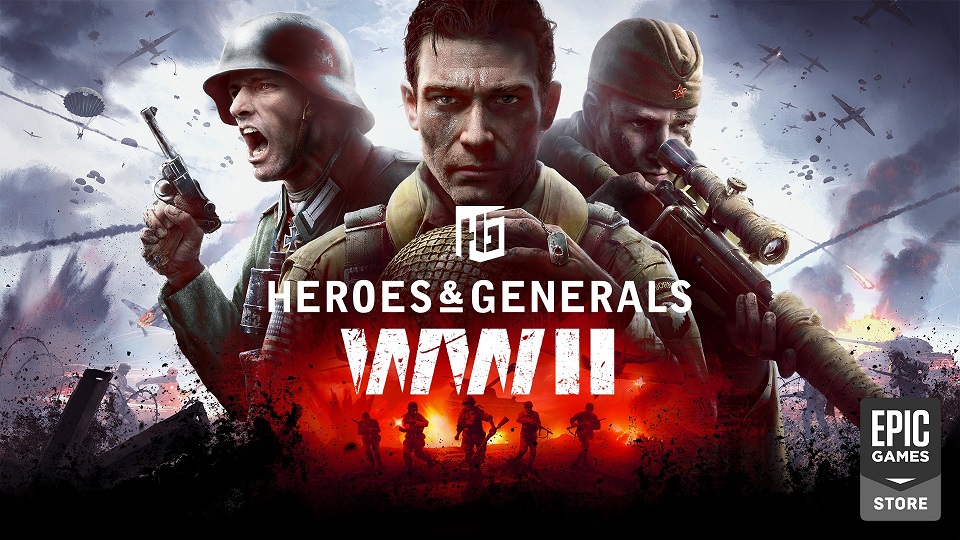 A free-to-play game that's available on Steam has made its way to the Epic Games Store this week. No, not that one. Today Reto-Moto's World War II shooter, Heroes & Generals trundled on over to a new platform and hey, unlike Rocket League, you can still play it on Steam if you want.
Heroes & Generals' game page can be found here, and it comes with all the action you've come to expect from other versions of the game. Participate in one-off battles as one of three nations (United States, Russia, or Germany) or take part in campaigns that track the war across all of Europe. You can fulfill a number of different roles, from front-line infantry to sniper to pilot to tanker, utilizing a wide variety of era-authentic weapons and vehicles.
Also, the bicycles have bells. Those are sure to put the fear of God into the Krauts.