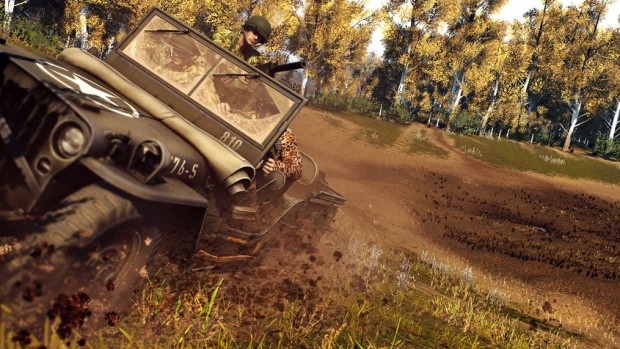 Grand Theft Auto it ain't, but Heroes & Generals does have a lot of vehicles for soldiers to drive. Today, those rides are getting pimped with a host of new mechanics in what Reto-Moto is calling its "Biggest Update Ever."
Update 1.12 is titled "Deploy! Drive! Destroy!" and rebalances the 70+ vehicles in the game in a variety of ways. The deployment system has been simplified for vehicles, which handle better than ever before, whether you're trundling through the countryside in a tank or cruising around in a motorcycle — though watch out for the new terrain system, which can bog things down. When going up against a vehicle, a new armor and damage system and the ability to cripple a vehicle by damaging components makes targeting that much more important.
Learn about Heroes & Generals updated vehicles and the rest of the changes in this patch on the Heroes & Generals website.