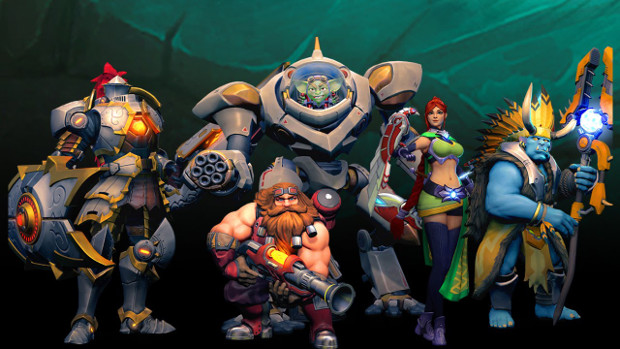 As part of their ongoing eSports initiative, Hi-Rez announced today that they will be hosting a Paladins Founder's Tournament this Spring. The tournament will be held on LAN at the Hi-Rez eSports Arena in Atlanta, Georgia where 4 teams (2 from North America and 2 from Europe) will compete for the prize.
Of course, to participate in the tournament, players will have to qualify. Hi-Rez is looking for players and teams that help shape and grow the competitive aspect of Paladins gameplay.
To get things rolling, Hi-Rez will begin holding regular online tournaments with small cash prizes, starting in January. For full information on the Hi-Rez's eSports plans for Paladins, as well as how to participate, keep an eye on the game's forums.
And…If you haven't received access to the Paladins Beta yet, be sure to check out our giveaway.