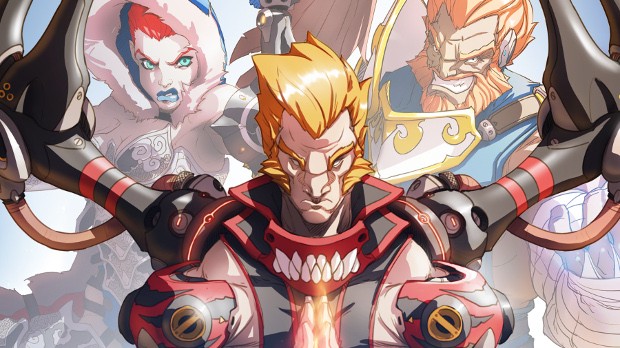 Players looking to get a little something for nothing in Duelyst can acquire a sweet free bundle from Humble Bundle for a limited time. As part of the Jumbo Bundle 7, Duelyst teamed up with Humble Bundle to offer some free exclusives for the free-to-play game.
By simply entering your email at the bottom of the Jumbo Bundle 7 page, you'll gain access to two Duelyst keys: 1 for 20 Spirit Orbs for new accounts (a $30 value), and the other for a Cosmetics bundle featuring the following:
2x Legendary FOG Emote Set
Legendary Humble Bundle Card Back
Keeper of the Value Skin + 1 Legendary Keeper of the Vale
Of course, this offer is intended to get you over to the Humble Bundle page and check out the latest Jumbo Bundle, but that's a small price to pay for free stuff. Plus, you might actually decide you like what they're offering — there are some pretty cool games in Jumbo Bundle 7. And… it does support charity.