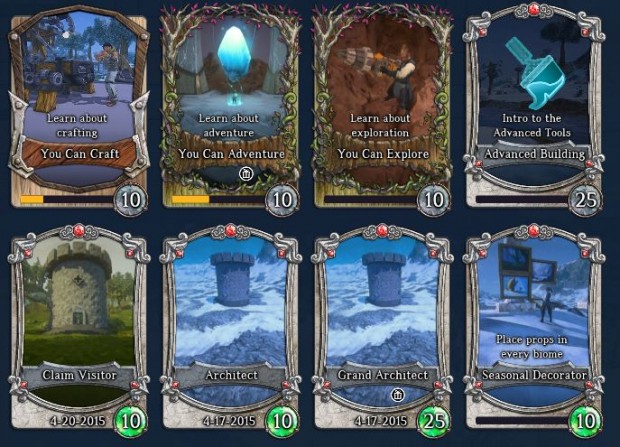 With Landmark being available, in some form, for over a year, it's sometimes easy to forget that it's still very much a work in progress. But it is, and a recent post on the forums goes into great detail about a bunch of changes coming in a patch later this month.
The tutorial will see a lot of changes to guide new players along, while still giving veteran players the option to "skip" things and move on to exploring and building. A new recipe tracker will make it easier to keep track of what you've made, and the UI will also be reworked, affecting most parts of the menu system. Achievements get a major overhaul and expansion from their initial deployment. New achievements will be added for combat, which increase character stats, as well as achievements that are just there for funsies and don't add to character power.
Finally, if you're the type of player (like me) who hates losing progress, the update will be the last "full wipe" planned, with one more claim (but not character) wipe planned when open beta goes live.