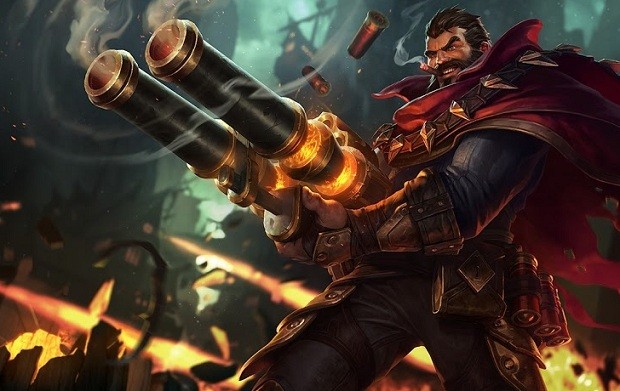 Back in 2014, when Riot Games was showing off Graves, its newest champion for League of Legends, the gun-toting badass was sporting a thick cigar between his lips. In later versions, the cigar was edited out. The reason? As Rioter Silver explained, the cigar carried "risk of censorship or age rating problems in various regions based on the depiction of tobacco usage" and Riot wanted to avoid "sharding the game unnecessarily for different regions." So Graves became a non-smoker.
["1"]
Three years later, though, he's free to pollute his lungs by chomping on a cancer stick, thanks to some new tech. As explained in a recent "Ask Riot" blog post, patch 7.9 will come with a new data tag that identifies the region you're playing in and uses the appropriate art. So Graves can have a cigar and certain other champions can have extra-bloody splash art — as long as you're not in a region that restricts that sort of thing, like China.
Other questions answered in last week's blog post include vital information regarding Lulu's cupcakes and whether boosted animals are covered by the pet insurance offered by Riot. Personally, I'm wondering how they skirt the child labor laws with characters like Annie and Nunu.