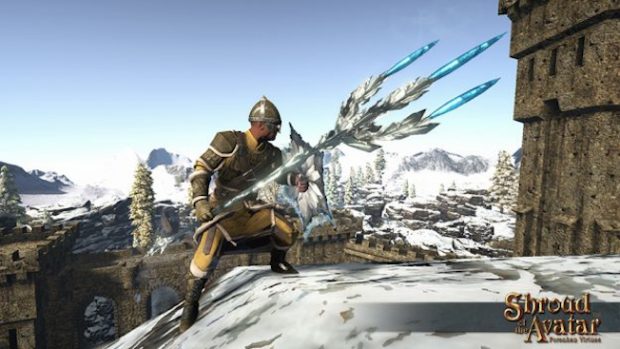 As cool weapons go, Shroud of the Avatar's latest login reward really hits the mark. (Yeah. I'm being kinda punny here.) Players who log in to the game any time in January can snag themselves an Ice Trident, which, as you can see from the picture, has some seriously frosty tips. (Okay, that one was bad. I'm done now.)
Unlike other games, Shroud offers an item for just logging in during the month. So, you won't have to do very much to grab this particular item. Although, the store contains all kinds of winter and cold-themed items, including Christmas items going back as far as 2015. So if you're in the mood for that kind of thing, you'll want to check them out.
Speaking of the Store, there are also new zombie items to be had in the form of 8 different skins. Those looking for some decorative items to match can also snag a skull pile, among other items.