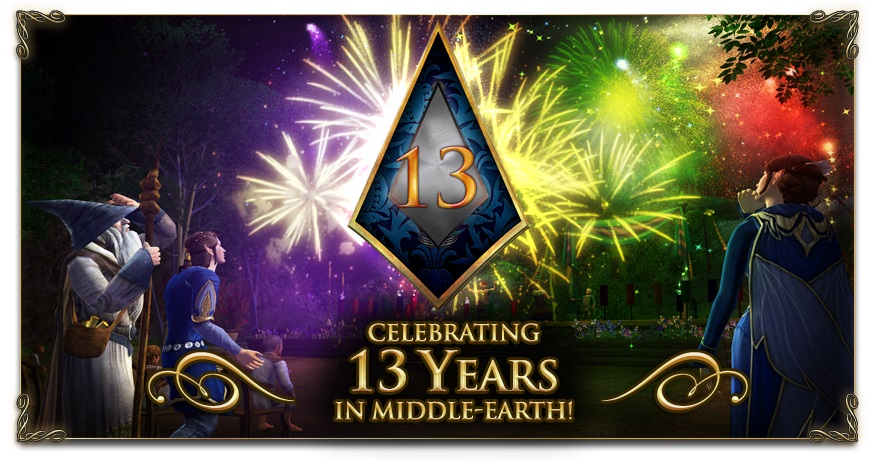 The Lord of the Rings Online is turning 13 years old and has free gifts to give out to its Premium and VIP players. If you're a completely free player, that means you'll get left out in the cold, gift-wise, which is a bit of a Smaug-guarding-his-hoard kind of thing to do. At least all you need to be Premium forever is to make one purchase, so maybe it's not that miserly.
If you do qualify, you just need to log in between April 23 and May 20 to receive a character frame, title, and items dependent on how many years that character has existed. There are gifts for both Free People characters and Monster Play characters, and at the high end of things, you'll receive a Mysterious Celebration Pig cosmetic pet. No, you can't use him to make pork chops or bacon.
If you're not currently a Premium or VIP player, you can become one during the celebration period to receive the gifts. For more on the 13th Anniversary Celebration, including gift boxes for all years of the event, check out the LotRO site.