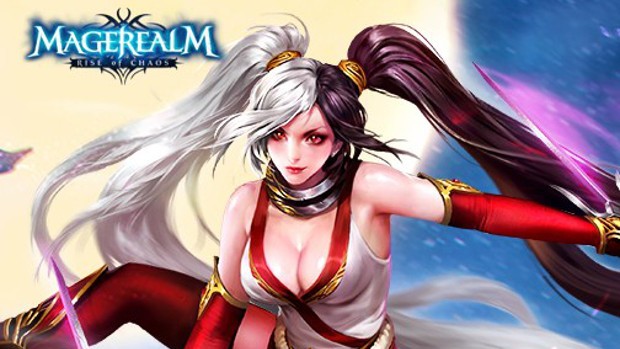 A new hero is joining the ranks of Magerealm. GTArcade announced today that Red Lotus will arrive in the free-to-play game in May.
Red Lotus is one of the most powerful offensive heroes to be added to Magerealm, with the bulk of her skills being designed to dole out heavy damage and dispatch enemies quickly. Her skills are generally geared toward single-target damage, but she does have a short range silencing AOE. In addition, she boasts the ability avoid damage for a short period of time.
Lore-wise, Red Lotus is a member of a clan of assassins — which explains her ability set.
A specific date hasn't been given for the new hero's release, so those interested in her may need to keep an eye on the Magerealm site throughout May.