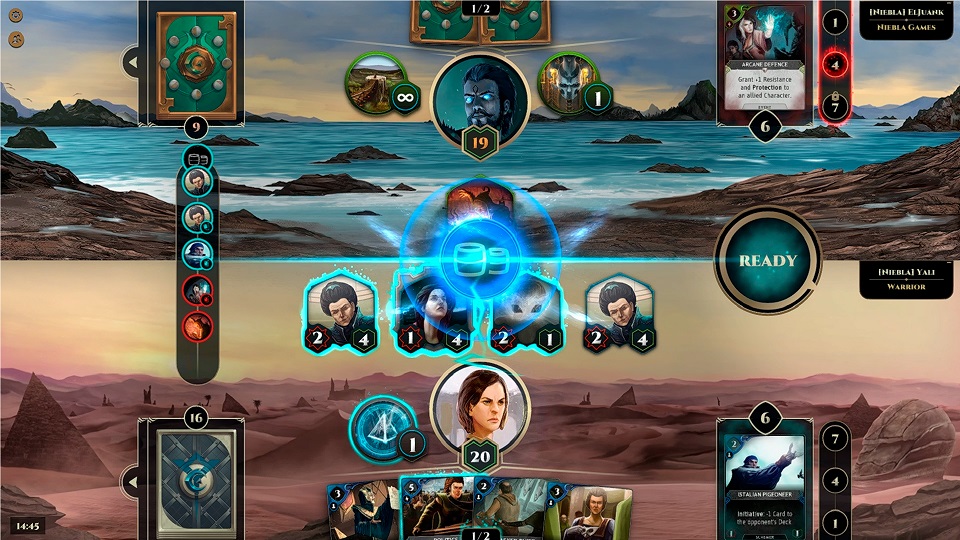 Chilean developer Niebla Games is ready to hit prime time with its free-to-play CCG, Causa, Voices of the Dusk. After exactly one year in early access, the game will launch in full on Steam on May 26.
Causa offers all the usual features you'd expect from a digital CCG — PvP matches, leader skills, and a battle pass — as well as a few that you don't see all that often, like PvE draft, multi-faction leaders, and a strong emphasis on sacrificing your cards to build up the power of your other cards.
It's that last part, I feel, that will be the key to Causa's fortunes. As someone who's played, and even developed, games where discarding is a core mechanic, this can be a difficult thing to get right, as CCG players hate to lose what they've already got in hand or in play. On the bright side, your hand does replenish every turn, and it's easy to bring those cards back into play later, so maybe it will be more like Lord of the Rings and less like Fullmetal Alchemist.
The full launch of Causa, Voices of the Dusk will include 350 cards, including 50 that hadn't been seen before in early access. New DLCs will launch with a 20% discount for a limited time. Learn more about Causa on its website or Steam page.