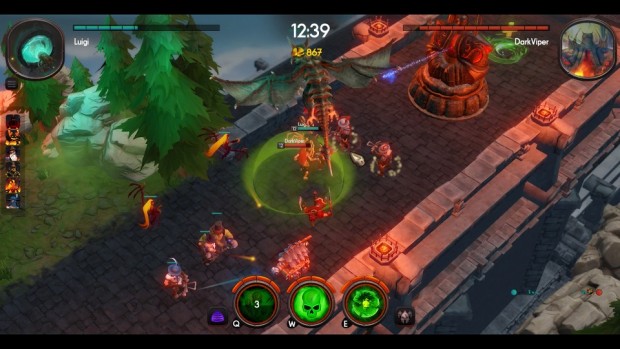 Are MOBAs too big and scary for you? Then how about a micro-MOBA? It's got all the fun of a MOBA and won't make a mess on the carpet!
SkyReacher's One Tower is a two-player MOBA that's now available for free as an early access title on Steam. It's got the usual elements of a MOBA — heroes, flashy attacks, minions, and so on — in a bite-sized chunk that lets you squeeze several games into a normal play session. Best of all, with no teammates, you'll have only yourself to rage at when you lose.
Check out our First Look for a hands-on peek at the game or download and try it out for yourself.