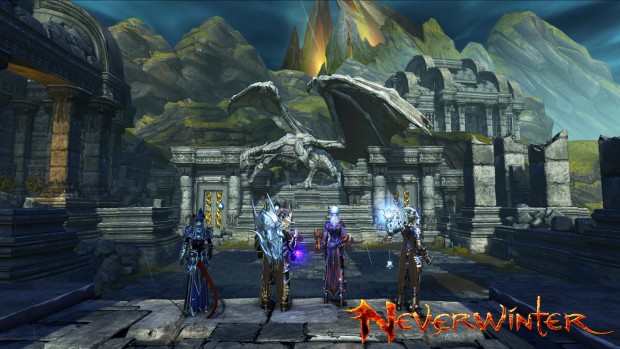 Cryptic Studios and Perfect World Entertainment have unleashed the free to play world of Neverwinter on the XBox One today. XBox Live Gold members will be able to download the game and play as soon as they're finished reading this article if they want to, but Silver members shouldn't feel TOTALLY left out.
XBox Live Silver (free) members can download Neverwinter and give the MMORPG a try between now and April 2nd, but after that date if you want to keep playing you'll have to pay and upgrade your XBox Live membership to Gold status.
The console version of Neverwinter comes with all of the updates up through the Tyranny of Dragons update which includes the Scourge Warlock class. The Xbox One version of Neverwinter will also utilize console features including friends list integration and optimized controls to easily transition the MMORPG experience from PC to console.
"Neverwinter represents Perfect World Entertainment and Cryptic's entrance and dedication to the console market," said Bryan Huang, CEO for Perfect World Entertainment. "Our development team has worked relentlessly to ensure that the Neverwinter experience lives up to console player's expectations for a high-quality free-to-play MMORPG. We're excited to welcome players to the Forgotten Realms and continue to build on their experience as we release updates throughout the year."
You can get more information about the XBox One official launch on the Neverwinter website.