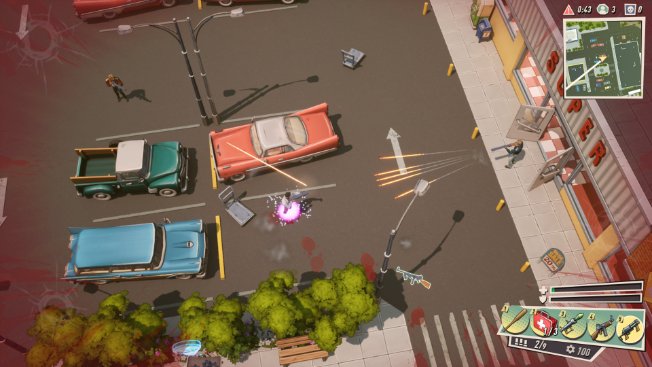 If you're getting bored with your current battle royale options — or if you're like me and spend more of any match you play in dead than alive — then you'll probably want to hear about The Watchers. This new battle royale from developer Blindfold allows downed players to stick around in a match and potentially influence its outcome in the process.
When a player dies in this 24-person battle royale, they become a Watcher, betting on the survivors and using various tools available to them to screw with the players left on the field.
The game is now in Early Access on Steam. But for those of you interested, there's even better news. You can also take part in the current beta test. The beta download is available on the game's official site and runs until August 4.