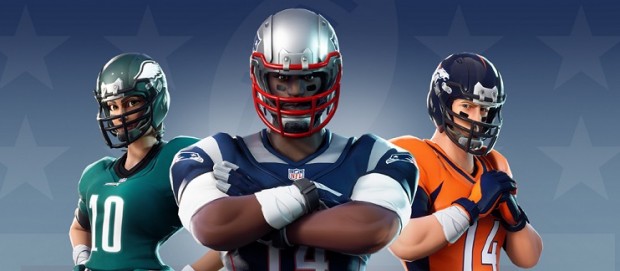 With football players doing dances inspired by Fortnite: Battle Royale after scoring touchdowns, it only seemed fitting that Epic Games would seek a cross-promotional campaign with the NFL. Thus, we have today's announcement that you'll be able to spend some V-Bucks to deck your Fortnite characters in NFL jerseys this Friday. If you're really lucky, you'll face someone wearing the jersey of your most hated player and pop him one in the head.
All 32 NFL teams will be represented, along with an additional "Team Fortnite" uniform. You can start decking out your characters in your team colors this Friday, Nov. 9, and can choose to wear any number. There's no mention of the ability to put names on the backs of the jerseys, so we'd imagine that's not an option, which is probably wise.
Learn more about the NFL x Fortnite crossover on the Epic Games site.