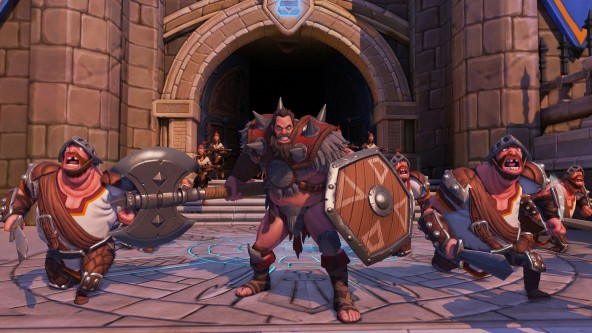 The president of Robot Entertainment, Patrick Hudson, has penned a brief note thanking players for their dedication to Orcs Must Die! Unchained during its closed beta and providing a kind of pre-announcement for the game's open beta.
Hudson announces that OMDU will go live in the first half of 2016, but that there's still quite a bit to be done before now and then. Specifically, he calls for improvements to PvP, new heroes, "ambitious plans" for PvE, and a trip to Poland. Oh wait, no. Polish. The game needs more polish. Further details, as well as the exact start of the open beta, will be announced at a later date.
Are you in the Orcs Must Die! Unchained closed beta? How's it going for you?