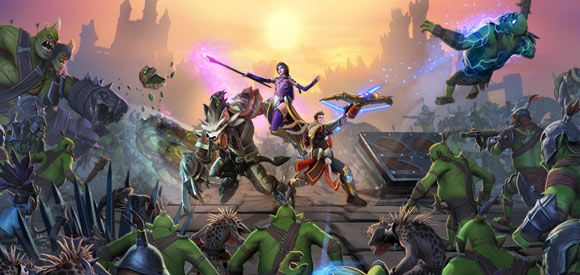 The carnage continues in Orcs Must Die! Unchained's latest patch, which adds three new battlegrounds for high-level play and gives guardians a boost when they're "placed in their ideal location." It also adds everyone's favorite MMO-style element, daily quests, as well as putting new consumables in the cash shop.
As the announcement says, some guardians are "hitting the gym," gaining special benefits when they're placed at home. This includes the Cook guardian who poisons enemies and heals allies; don't ask what's in the mystery meat. Daily quests are also being added, with the usual three offered and the ability to replace one.
More serious players can take a stab at the three new battlegrounds in the Rift Lord difficulty level and track their standing on sortable leaderboards. There's a lot more to the patch, including new potions and scrolls a few hero tweaks — check out the full patch notes on the OMDU site.