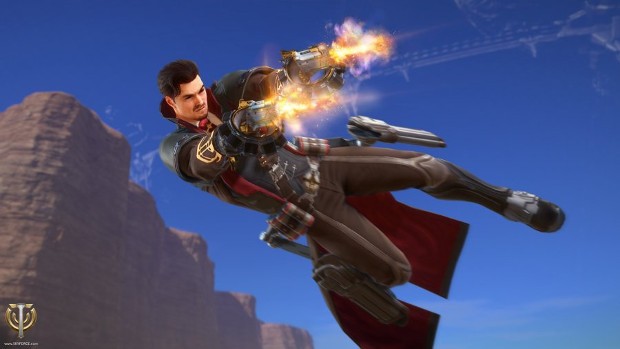 The new Outlaw class has arrived in Skyforge and can be unlocked at a temple located in the Philomenas province. Those looking to obtain the class will need to pony up 90,000 Knowledge of Enemies in order to do it — although there is another option.
If you're willing to part with $34.99, you can instantly unlock the Outlaw Collector's Edition. You will have to hurry though, as the CE is only available until the 19th.
Aside from access to the Outlaw class, the CE includes a costume, 10 days of premium, 7500 Argents, and 100,000 credits.