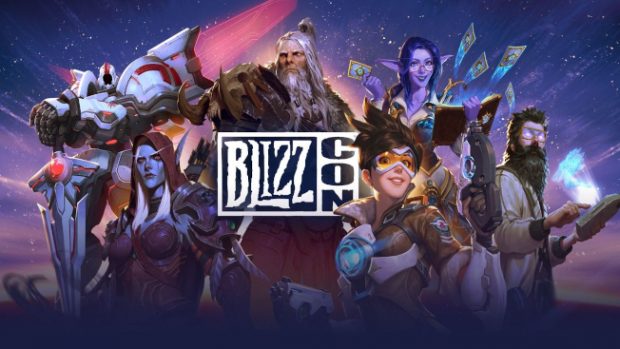 Well, it's a little later than we're used to, and a bit smaller, and all online, but the BlizzCon schedule is finally available to peruse. The virtual event is taking place across two days, February 19th and 20th, and will include panels for several of the company's games, as well as community content.
Unlike the in-person events, this year's BlizzCon doesn't feature any esports, and it appears there won't be a big closing event with a concert. Instead, fans can expect a brief presentation from Blizzard Executive Producer Saralyn Smith.
As far as free-to-play content goes, well… We know some games have fallen to the wayside. So, the only game in that area left to talk about is Hearthstone. On the 19th, the Hearthstone team will be doing the traditional Deep Dive, outlining the content players can expect in the coming year. There will also be an exhibition featuring popular streamers. On the 20th, things kick off with a Q&A session as well as a quick lesson on how to draw Reno Jackson.
Midway through the events on the 20th, all the streams will host the community showcase. Following that, the Hearthstone stream will pick up with Terrence Stone doing impressions of the Innkeeper voice lines. This will be followed by a streamer showdown, and then for a brief period before the end of BlizzCon, Bartender Bob will share some of his wisdom.