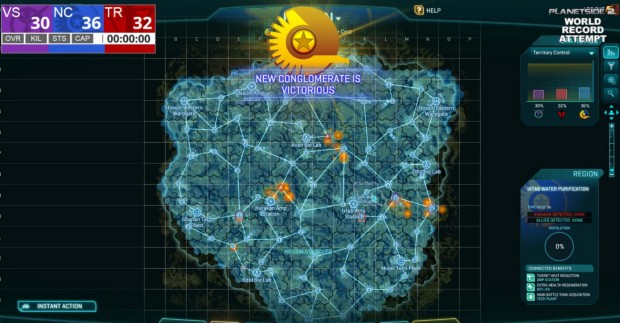 This past Saturday, PlanetSide 2 players rallied around an attempt to beat an almost three year old record. Organized by PlanetSideBattles and sponsored by Sony Online Entertainment, the event pulled together 1,158 players to take part in a single FPS battle.
"This amazing achievement shows not only how truly massive the PlanetSide 2 universe is, but also how inclusive its online community is," said Annie Nguyen, Video Games Records Manager at Guinness World Records. "This title truly embodies the international, record-breaking spirit of Guinness World Records."
The previous record of 999 players in a single online FPS battle was held by Man vs Machine, a browser based game by Swedish developers, MuchDifferent. That record was set back in April of 2012.
Here's some other stats from the record breaking event: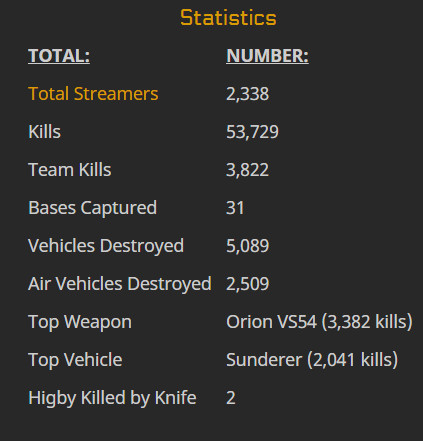 Let us know if you took part in this World Record battle!